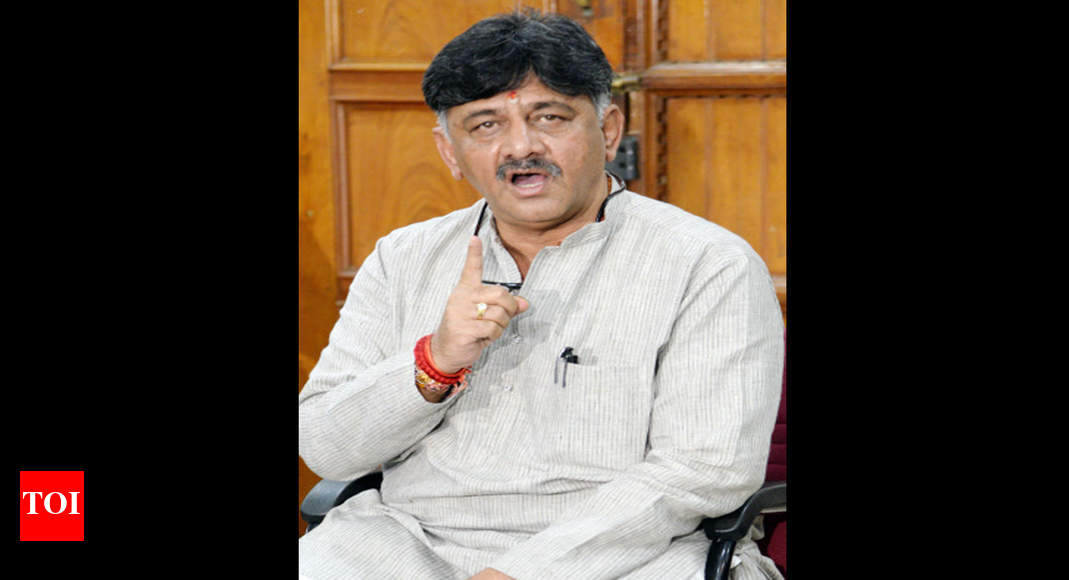 Several compete for the post of chairman of the Karnataka Pradesh Congress Committee | Bangalore News
[ad_1]
BENGALURU: The race for president of the Karnataka Pradesh Congress Committee (KPCC) has intensified with prominent officials including KH Muniyaappa, DK Shivakumar and MB Patil throwing their hats in the ring.
They are all vying for the post although the party's high command has yet to respond to Dinesh Gundurao's resignation. Gundurao had resigned at the same time as the former chief minister Siddaramaiah had tendered his resignation as leader of the opposition in the legislature.
While indications suggest Siddaramaaiah may be asked to continue as opposition leader, sources said the party's high command has decided to replace Gundurao.
Muniyaappa, a former Union minister, made his ambition clear on Monday, stressing his seniority, loyalty and service to the party. "I am ready to accept responsibility (of the chairman of the KPCC) if the
party high command
chooses me," Muniyaappa told reporters in Delhi. He said some members of Congress and members of the ACEC parliamentary board had suggested his name for the post.
Muniyaappa also met the
Secretary General
of AICC, Karnataka, KC Venugopal, to express his willingness to take charge of state unity. He has promised to continue as a staunch member of Congress even if he is not chosen.
Shivakumar, whose name featured at the top of the lists of aspirants, also met Venugopal after the party's "Bharath Bachao" rally. He too would have told Venugopal that he wanted to get the job. However, officially, Shivakumar said he was not pushing for any post and would be content with the responsibility the party gave him.
MP SN Narayanaswamy from Bangarapet urged the high command to consider Shivakumar for the post. "He is a capable and popular leader. He has the ability to take everyone, "Narayanaswamy said.
However, sources claim that Siddaramaiah is backing MB Patil for the KPCC post, as he believes Patil's elevation would attract the Lingayat community to the party, given that BJP Chief Lingayat Minister BS Yediyurappa is in the twilight of his career.
A section of
congressional leaders
loyal to Siddaramaiah is also trying to convince the high command to reject the resignation of the former CM. "Given the current situation, he is the best choice to lead the party in the assembly. Holding a man accountable for electoral debacles is not fair, "said a congressman.
However, a senior official said: "I don't think that's going to happen. Either both [Siddaramaiah and Gundurao] will continue or both will go. Firing one person and allowing another to continue will send the wrong signal. "
[ad_2]