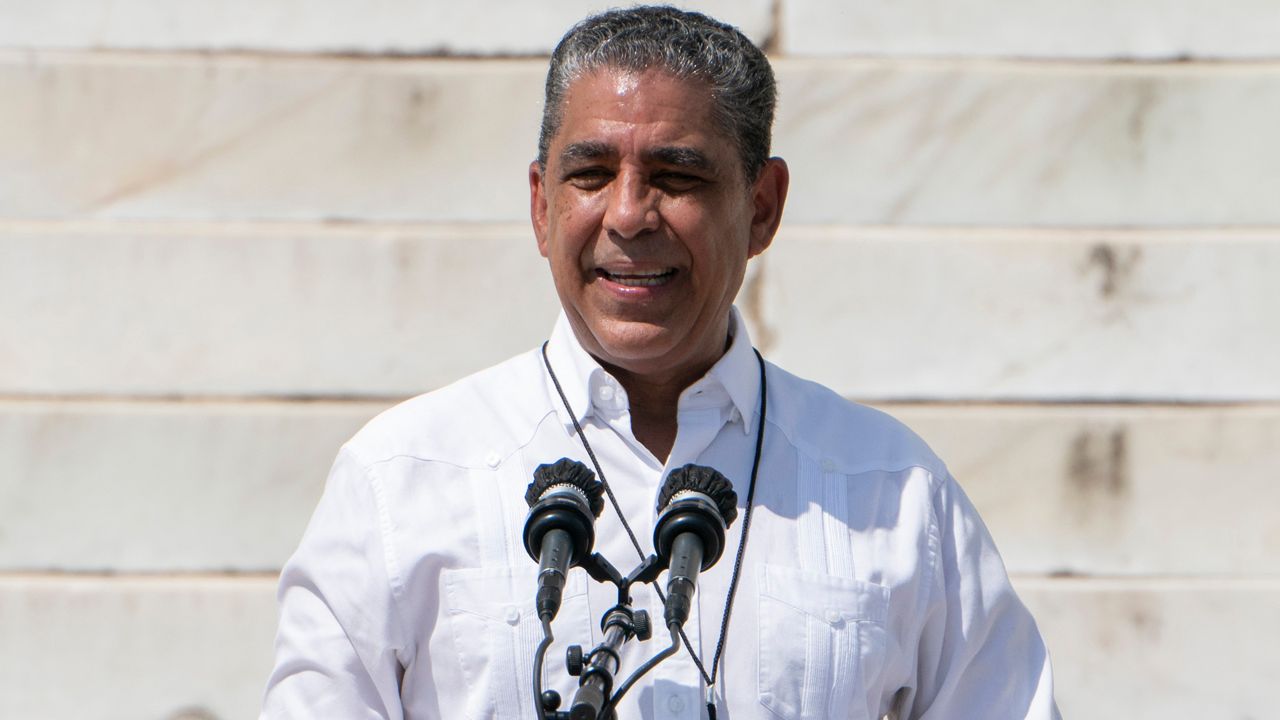 Rep. Adriano Espaillat meets with Biden on immigration
Rep. Adriano Espaillat and members of the Congressional Hispanic Caucus met with President Joe Biden on Monday, discussing a wide range of immigration-related topics, including Title 42, the Trump-era rule that simplified the removal of migrants at the border during the pandemic.
Biden has pledged to eliminate Title 42, but on Monday — as Espaillat and other representatives were meeting with the president — a federal judge in Louisiana blocked the administration from ending the policy.
"This public policy, which is really related to COVID. It has nothing to do with homeland security or border security," Espaillat told Bobby Cuza on "Inside City Hall" on Tuesday, adding that the Trump administration used the ruling to circumvent immigration procedures. traditional.
Thank you for being with us in this fight, @POTUS.

Our immigrant communities rely on us to meet their needs – and with you on our side, we will. https://t.co/doRSyCWSWM

— Adriano Espaillat (@RepEspaillat) April 26, 2022
Some moderate Democrats in Congress oppose overriding Title 42 for fear of a wave of migration overwhelming the already contested immigration system.
"I think it's misinformed," Espaillat said of his congressional colleagues' concerns, citing the Department of Homeland Security. six point plan to process immigrants and overhaul border security. "We believe that, as we spoke with President Biden yesterday, the immigrant community has waited three decades – for more than 30 years – for comprehensive immigration reform and it has not happened."
Congressman from Upper Manhattan and Bronx elected to Congress says there are not enough votes for immigration reform right now and the only way forward is through action by the executive.
"It's still a nation of immigrants," Espaillat said. "We are a country with a long tradition of welcoming refugees, whether they come from Ukraine, Honduras or El Salvador. Both have meritorious arguments to make to justify their admission.
The first undocumented immigrant said his caucus also discussed with the president reforming the Temporary Protected Status program, expanding the Deferred Action for Childhood Arrivals, or "Dreamers," program, and reuniting immigrant families.
"We should have a system that speeds up family reunification because united families are stronger families and make the country stronger as a whole," Espaillat said. "These are the issues we have discussed and we are optimistic that the president will move some of them forward."