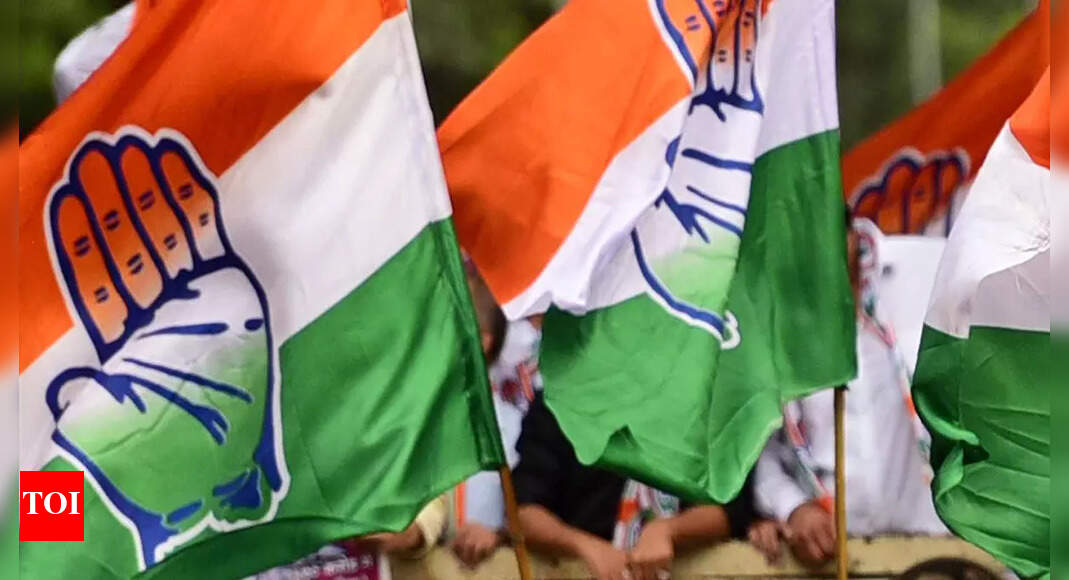 Kerala: ACEC Approves New List of District Congress Committee Chairs, Congressional Unrest Looms | News Thiruvananthapuram
THIRUVANANTHAPURAM: The AICC has finally approved the list of new Chairs of the District Congress committees. However, the list came under harsh criticism after which the KPCC suspended two leaders for openly flaying the leadership.
The new chairmen of the DCC are: Palode Ravi (Thiruvananthapuram), P Rajendra Prasad (Kollam), Sateesh Kochuparambil (Pathanamthitta), B Babu Prasad (Alappuzha), Nattakom Suresh (Kottayam), CP Mathew (Idukki), Mohammed Shiyam) (Ernakakki), Mohammed Shiyam) ( , Jose Vallor (Thrissur), A Thankappan (Palakkad), VS Joy (Malappuram), K Praveen Kumar (Kozhikode), ND Appachan (Wayanad), Martin George (Kannur) and PK Faisal (Kasaragod).
Nominees from K Sudhakaran, VD Satheesan, KC Venugopal, Kodukkunnil Suresh and K Muraleedharan have found a spot on the list. This angered leaders like Ramesh Chennithala and Oommen Chandy.
Former KPCC secretary general KP Anil Kumar openly scoured the list through news channels, which angered the KPCC leadership. Congress leader K Sivadasan Nair also openly criticized the list approved by the ACEC. The president of the KPCC quickly suspended the two leaders. However, they were not ready to obey the leadership and had continued their attack on the leadership.
Party leaders are of the opinion that there will be open criticism in the coming days also against the list approved by the AICC since the candidates of Chennithala and Chandy were dismissed. In fact, only one candidate from Chennithala found his place on the list, in Alappuzha. Chandy's candidate was also not considered in Kottayam. It is also strange that a non-Christian has been given the post of chairman of the DCC, which will certainly annoy the Oommen Chandy camp. Nattakom Suresh, who has been appointed now, is Thiruvanchur Radhakrishnan's candidate.