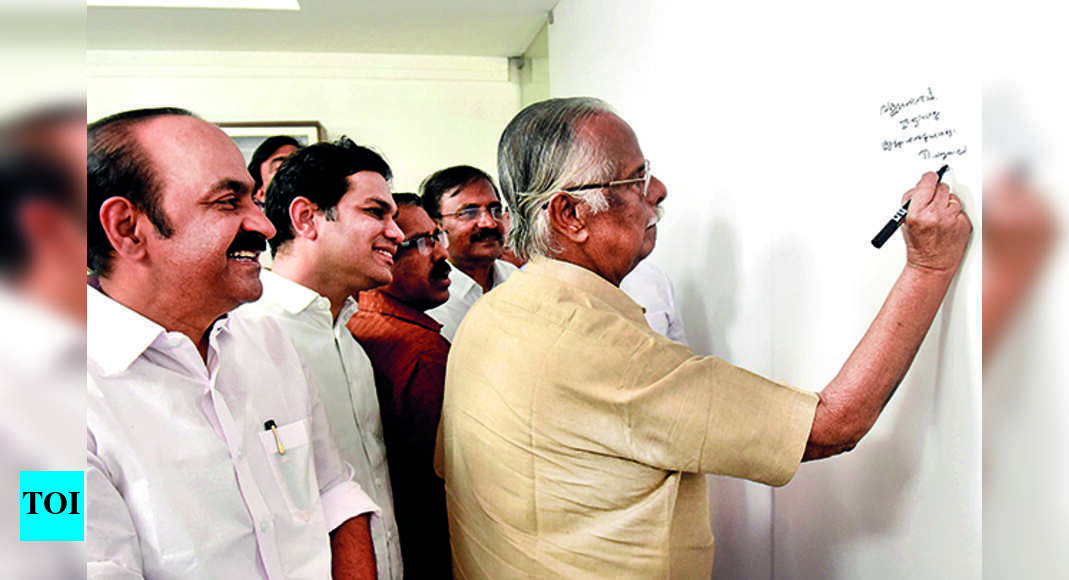 dcc: In a first, the Ernakulam Dist Congress Committee opens a library to the public | Kochi News
Kochi: Writer T Padmanabhan on Sunday inaugurated the Paul P Mani Memorial Library and Sabarmathi Research Center, set up by the Ernakulam District Congress Committee (DCC).
The library, with around 25,000 books, operates in a 2,600 square foot area on the third floor of the DCC office near KPCC Junction. Apart from books donated by people, DCC had purchased books from various publishing houses by spending around Rs 10 lakh.
DCC Chairman Mohammed Shiyas said many more people have expressed their willingness to donate books to the library.
After becoming president of the DCC, Shiyas had decided that instead of shawls and other gifts, he would only receive books. CDC had obtained about 4,000 pounds through this initiative. Party workers, leaders, and various congress-affiliated organizations and wings also donated books to the library.
Shiyas said the purpose of creating the library was to bring new generation people into the world of books and reading. The library will be digitized later. Facilities will be set up to encourage online reading.
Students from Rajagiri College of Social Sciences collected the books in the library. The public can join for one year at a price of Rs 1,000 and lifetime membership costs Rs 2,500.
The library will also serve as a place for debate and creative discussions on various topics with the participation of writers, cultural and environmental activists. Book releases will also take place here.
Shiyas said the plan is to increase the number of books to 80,000 by next year.
Opposition leader VD Satheesan was among others who attended the inauguration of the library, believed to be the first such initiative by a DCC.