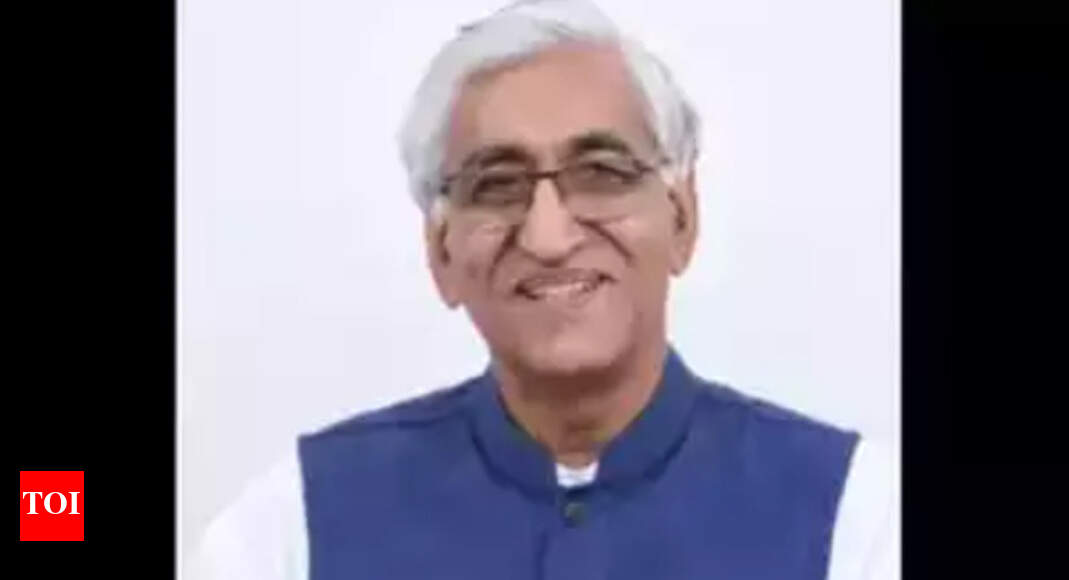 Crisis Hits Congressional Government In Chhattisgarh As Minister And MP Hold Trade Charges | Raipur news
RAIPUR: The crisis in the congressional government in Chhattisgarh worsened on Tuesday after Health Minister TS Singhdeo abruptly left the assembly, announcing that he would not participate in the debates as long as the state government reportedly failed to give a "clear answer" to a tribal congressional lawmaker's claim that he was threatened with death by the minister.
"This is too much. Everyone knows my character and my family. I do not think it is justified to be present in this august Assembly until the government gives a clear answer on the matter," he said. Singhdeo announced and withdrew even as the opposition BJP called for an investigation by an Assembly committee into the allegations made against Singhdeo by congressional lawmaker Brihaspati Singh.
Singh had made public on Sunday his fear of threatening his life after a group of men attacked a vehicle in his convoy and smashed its windshield in a road rage incident in Ambikapur. A relative of the Minister of Health was among the three suspects arrested. Singhdeo said the law would run its course, but it did little to end the controversy.
Chhattisgarh Interior Minister Tamradwaj Sahu on Tuesday read a statement recounting the incident and the actions taken by the police, but BJP members demanded a government statement "on the situation arising from the tribal lawmaker regarding a threat to his life ". Amid the din, TS Singhdeo stood up and left the house. The crisis in Congress has spiraled out of control since Brihaspati Singh went public with his claim that Singhdeo was upset with him for congratulating CM Bhupesh Baghel and said he "may well remain CM for 25 years".
The AICC General Secretary in charge of Chhattisgarh PL Punia met Singhdeo and Singh separately, but it seems that the problem could not be resolved. Punia said on Tuesday he would serve a notice of appearance on Brihaspati over his allegations.
"He (Brihaspati) claimed that TS Singhdeo wanted to kill him. But he did not say that in front of the IG, the Minister of the Interior or the Chief Minister. I think he said that in a fit of emotion, "Punia said.
"Singh Deo's statement, before leaving the assembly, was also an emotional step. A solution will be found. I spoke to Singhdeo and Chief Minister Bhupesh Baghel, "he said.