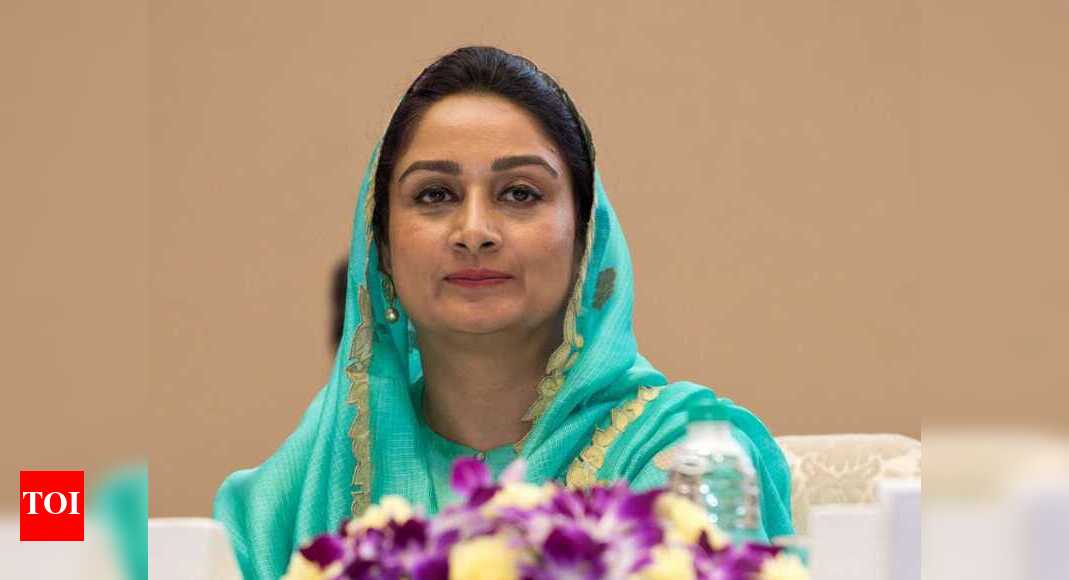 Center, Punjab's Congressional Government Should Cut Fuel Prices: Harsimrat Kaur | India News
BATHINDA: Former Union Minister Harsimrat Kaur Badal on Saturday called on the Center and Congress-led government of Punjab to cut fuel prices to bring relief to the common man.
The prices of basic necessities have also increased after the sharp rise in gasoline and diesel prices and these prices should be reduced immediately to contain inflation, added leader Shiromani Akali Dal (SAD).
The Bathinda MP called on the Punjab government to take the lead and cut gasoline and diesel prices by Rs 5 per liter each by reducing the value added tax (VAT) on petroleum products.
It was strange that instead of doing this, the Punjab Congress planned a "bogus" protest on March 1 to demand that the Center cut the prices of petroleum products, she said.
Badal said if the Congress-led waiver was really concerned with the welfare of the people, then it should cut VAT on gasoline and diesel to lower prices in Punjab.
"It's a shame that instead of doing this, Congress is trying to deceive the people by resorting to bogus demonstrations," she said, addressing the media.
The ruling Congress declared that it "gherao" the Punjab Raj Bhavan on March 1 to protest the "hike" in the prices of fuel and cooking gas.
The Bathinda MP attacked the congressional government, accusing it of "breaking its election promises".
Badal, who resigned as Union minister last year over the new issue of farm laws, said the people were "fed up" with Congress and were ready to vote on it when
legislative elections
in 2022.
"The Punjab has seen a sharp drop in all parameters, whether attracting new investment or per capita income," she said.
Badal said the
central government
should not discriminate against the farming community and should repeal the three agricultural laws that farmers oppose.
She alleged that the congressional-
led government
in Punjab was playing a "match-fixing" with the Center and refused to forcefully address the issue of repealing the three laws with the Union government.